Un Concert à ne pas Rater !!
Paiement au Chapeau pour les Musiciens !
Founded in 2015, The Mihalis Experience is a psychedelic rock band coming from Sarreguemines, France.
Mixing progressive rock, stoner and blues, the quartet distils an "atmospheric" rock , where the multitude of soundscapes are limitless.
Loud, Spatial & Fuzzy are the best adjectives to describe them.
Influenced by many artists, the band is deeply attached to the heart and soul of the 70's.

Now it's time to close your eyes and listen, because "time passes but music remains"
(John McLaughlin).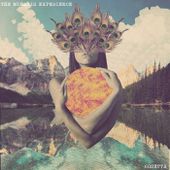 Rosetta, by The Mihalis Experience
Rosetta by The Mihalis Experience, released 20 September 2015 1. Suun 2. Flying Ship 3. Temple of Goats 4. The Giant Golem The Mihalis Experience first EP.